Sports Meets Sass: A Lookbook
With the growth of athletic-wear (aka our obsession with wearing leggings, yoga pants, sneakers, etc. to literally every location and occasion ever), has come a little thing called "athleisure". Basically it's athletic-wear that's slightly more chic, so the fashion industry can embrace athletic-wear without looking like they're actually going to the gym. So, in the spirit of athleisure, I created some jazzy looks for you to sport (without actually looking too sporty).
PS: Follow my fabulous photographer friend, www.instagram.com/ropro_photography
Embrace Your Misfit Soul,
xoxo Julia B.
LOOK 1:
"I Like Basketball Players, But I Don't Play Sports Myself"
Mesh shorts, a tucked-in tee, and a color-blocked windbreaker give a very cool, vintage feel, and will probably be reminiscent of your dad's high school basketball photo. To make you look less "dad" and more daring, add a bunch of chunky + funky accessories, in addition to some colorful socks.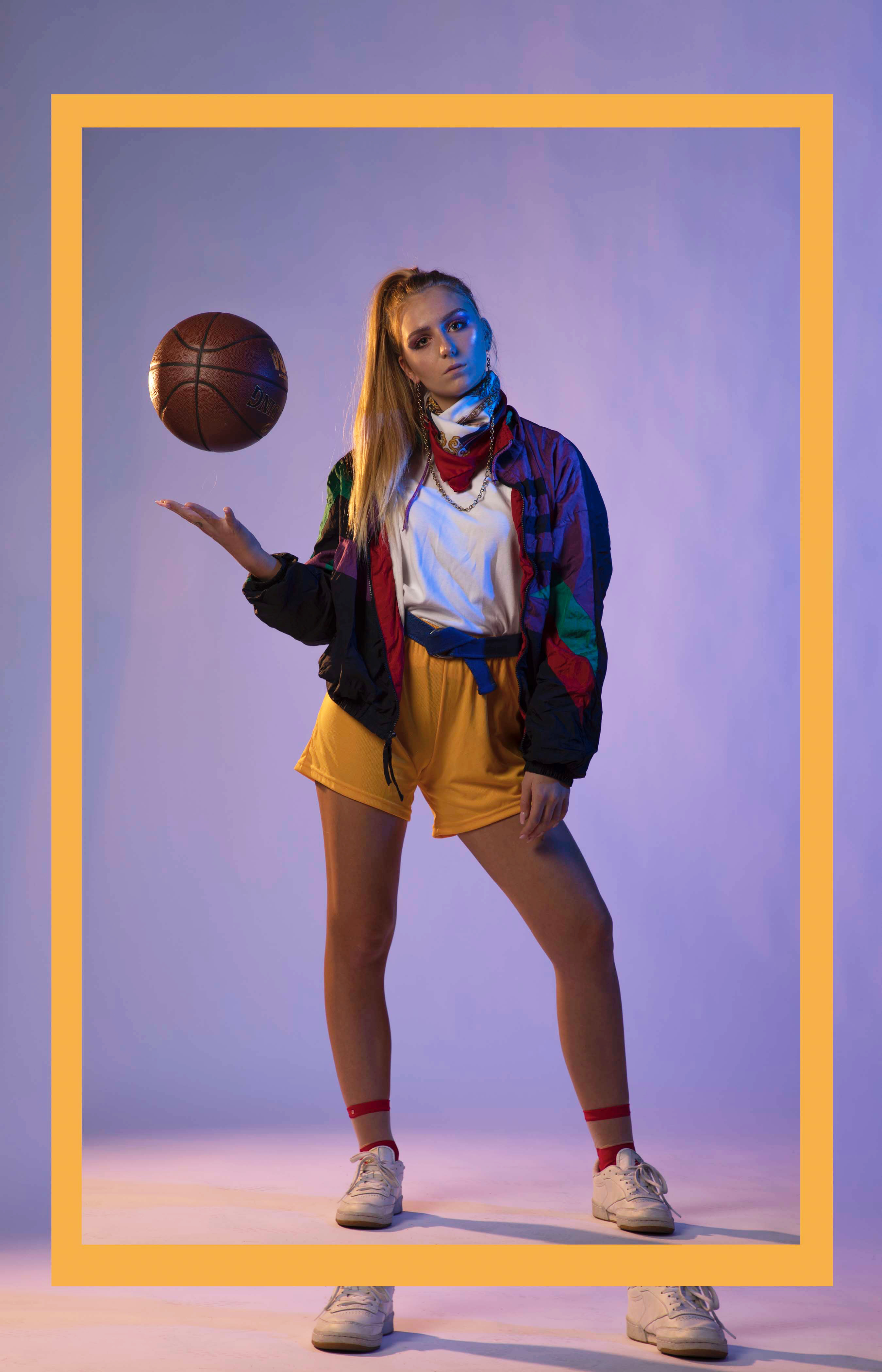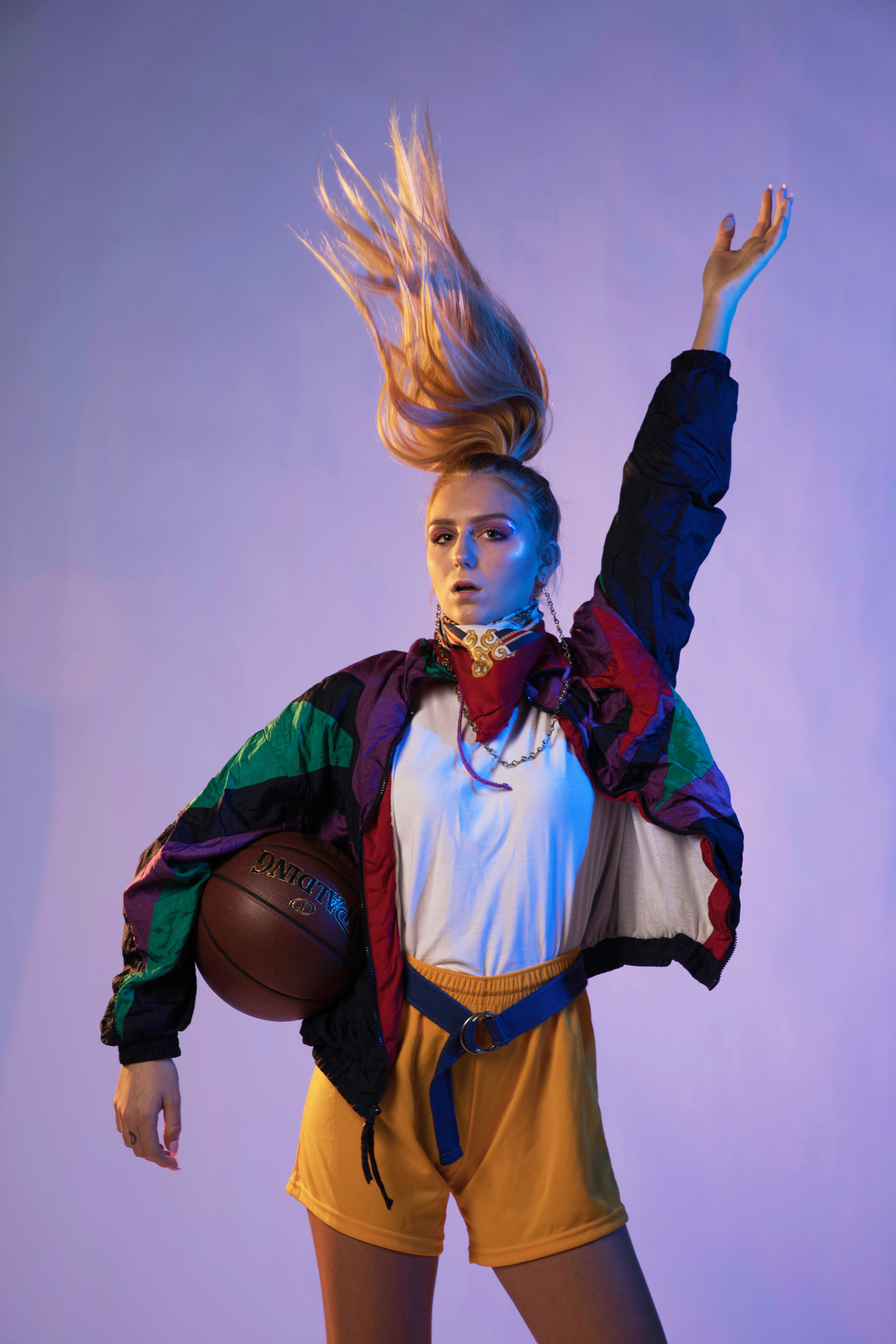 LOOK 2:
"I'm Simply Channeling My Inner Soccer/Ski Olympiad"
Classic soccer joggers are totally predictable, so layer a tulle or chiffon skirt over top- seems weird, but it looks pretty awesome. Add a crop top, sweater, or graphic t-shirt, and tuck it in to avoid looking bulky. Accessories like a funky belt or snapback add an edge, and finish off with sneakers or heels- depending on the look you're going for. (I actually messed up while knitting something for a project, and used that scrap knit for a choker- which surprisingly looked really cool).
Tip: Since there's already to much going on, color coordination is the key to cohesion for this outfit.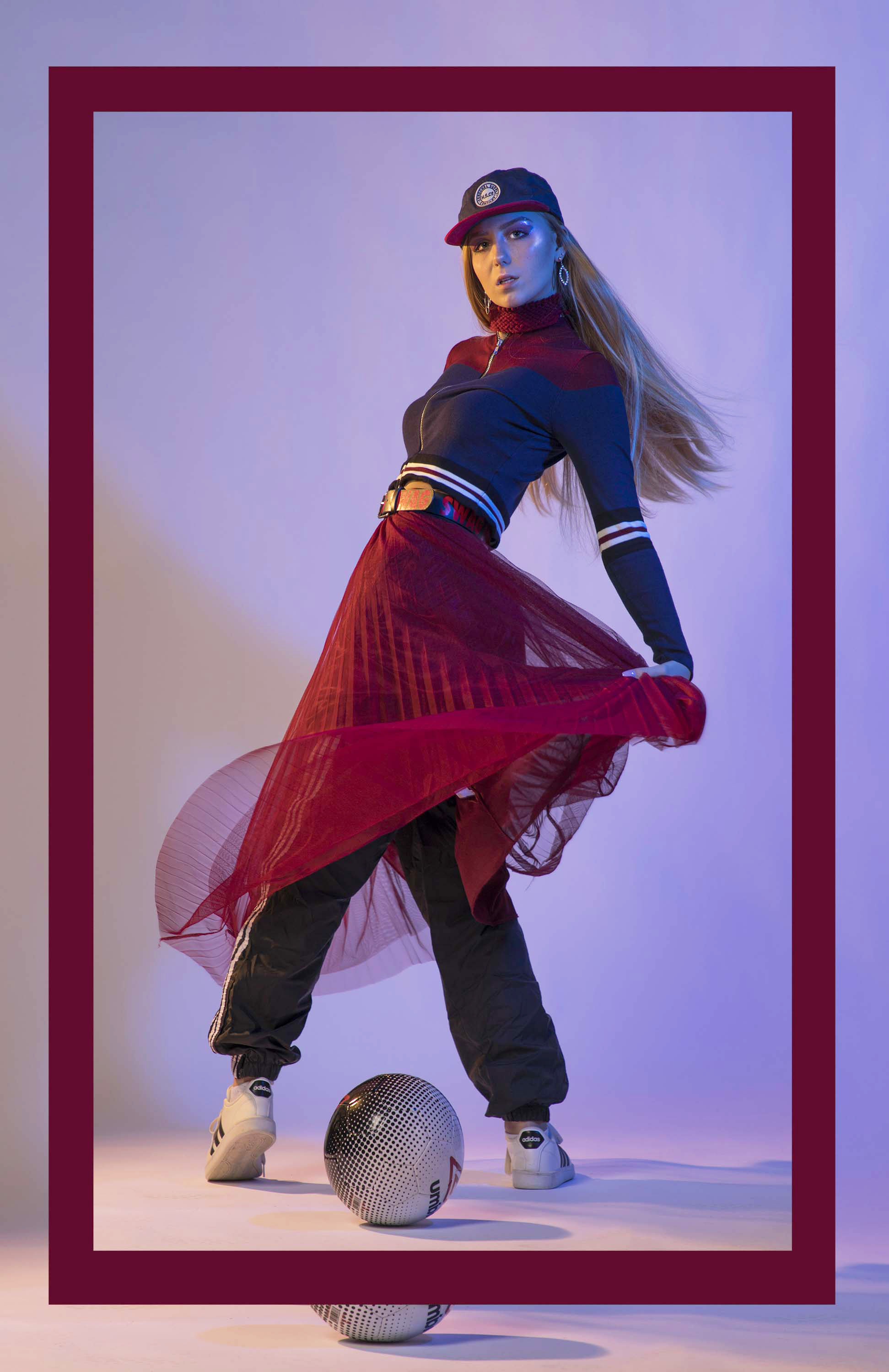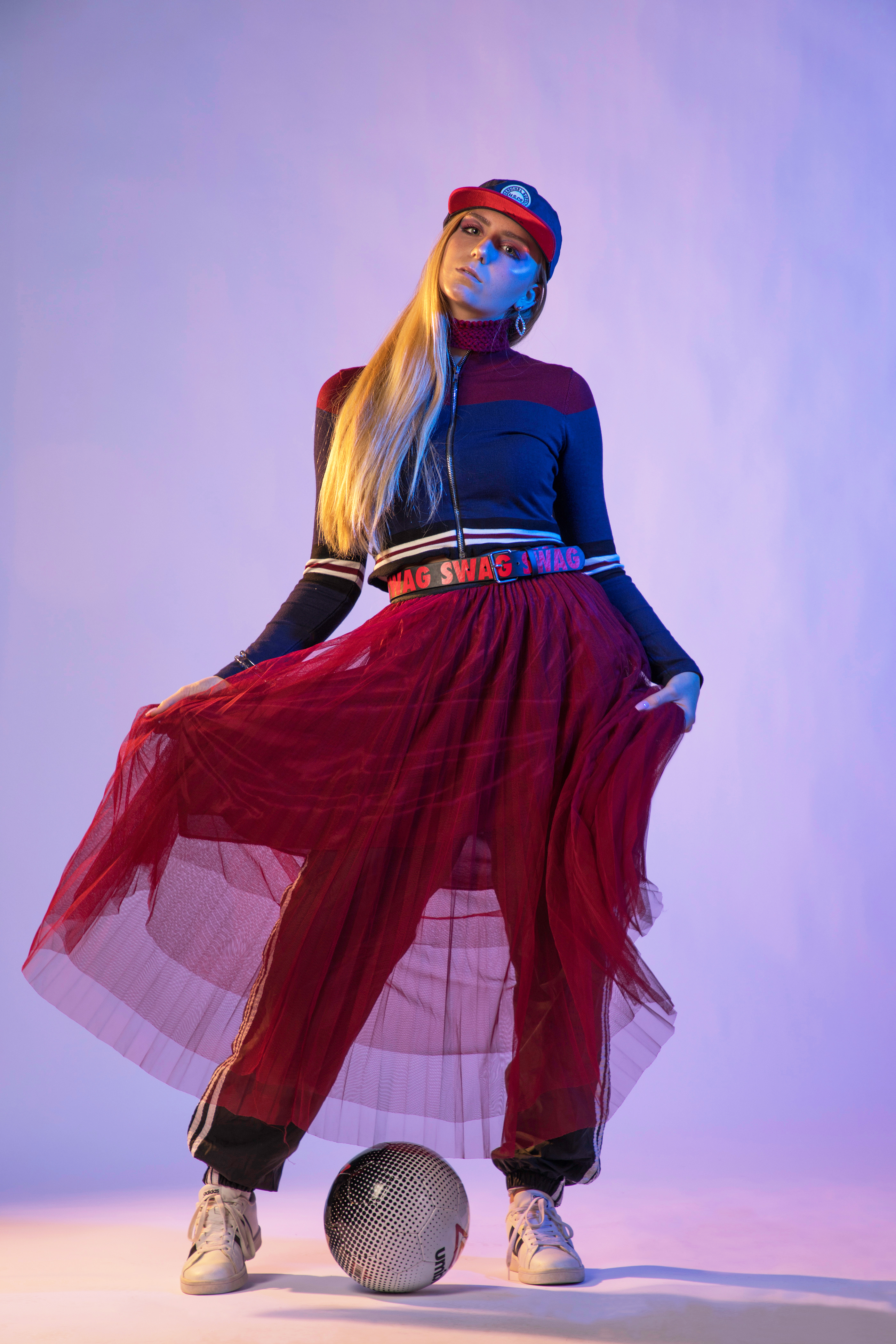 LOOK 3:
"LOL I Don't Actually Belong to a Country Club"
If you want to look like you stepped out of Gossip Girl, but with more funk and a much lower budget, then this is the look for you! Hit up your local consignment store and raid the old lady section- printed trousers, a fitted sweater, and some brooches for decoration! Sport this look with oxfords (classic), flats (girly), sneakers (sporty/hip), or Doc Martens (if you want something edgier). I also tied a men's button-up shirt around the shoulders to add another print.
Tip: If you're working with multiple prints but you don't want to look too crazy, use the same color palette amongst your prints. Here, the plaid pants are dark green and navy, and the floral button-up is navy and cream. Also, pair opposites together: a large plaid with a small floral, rather than multiple small or large prints.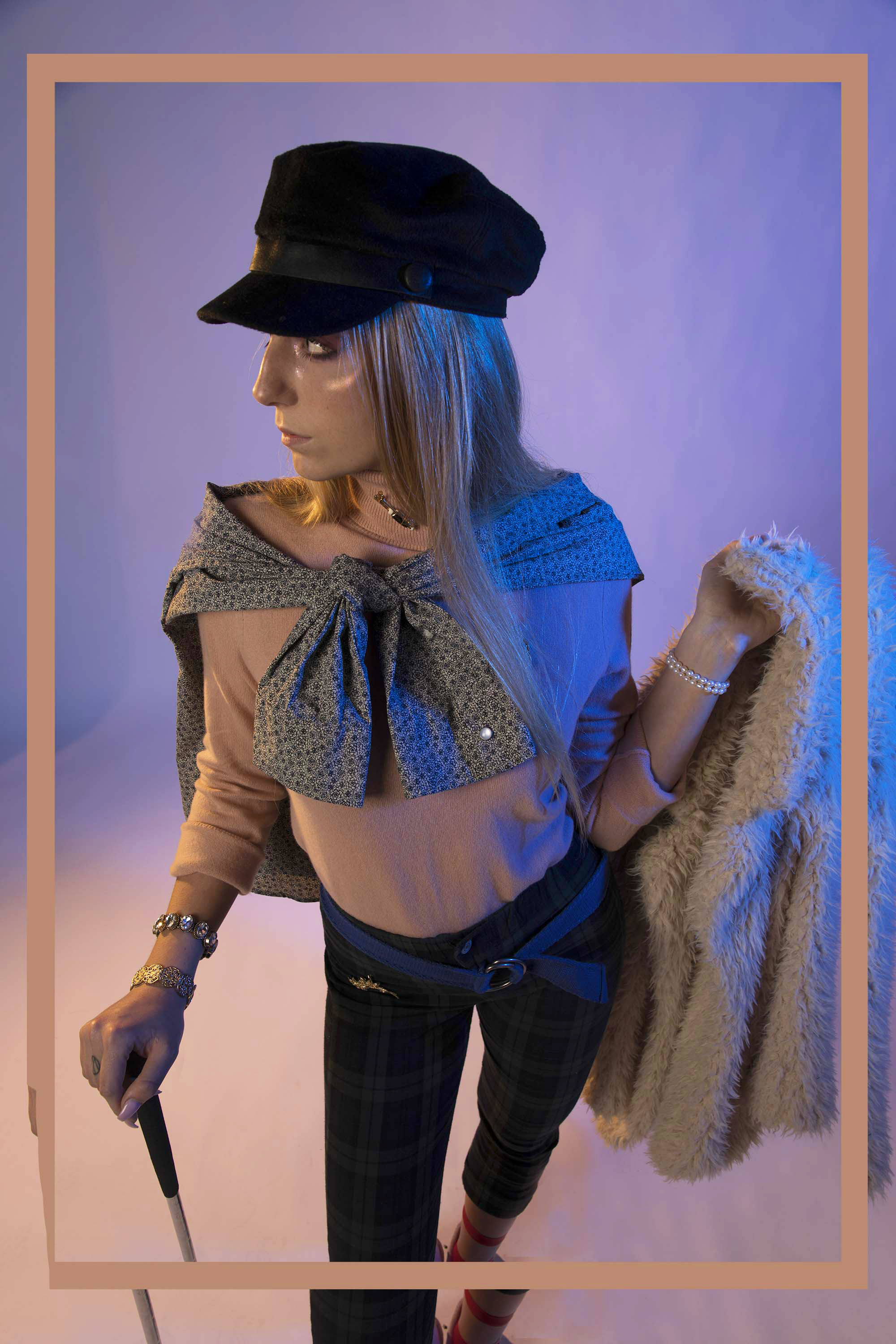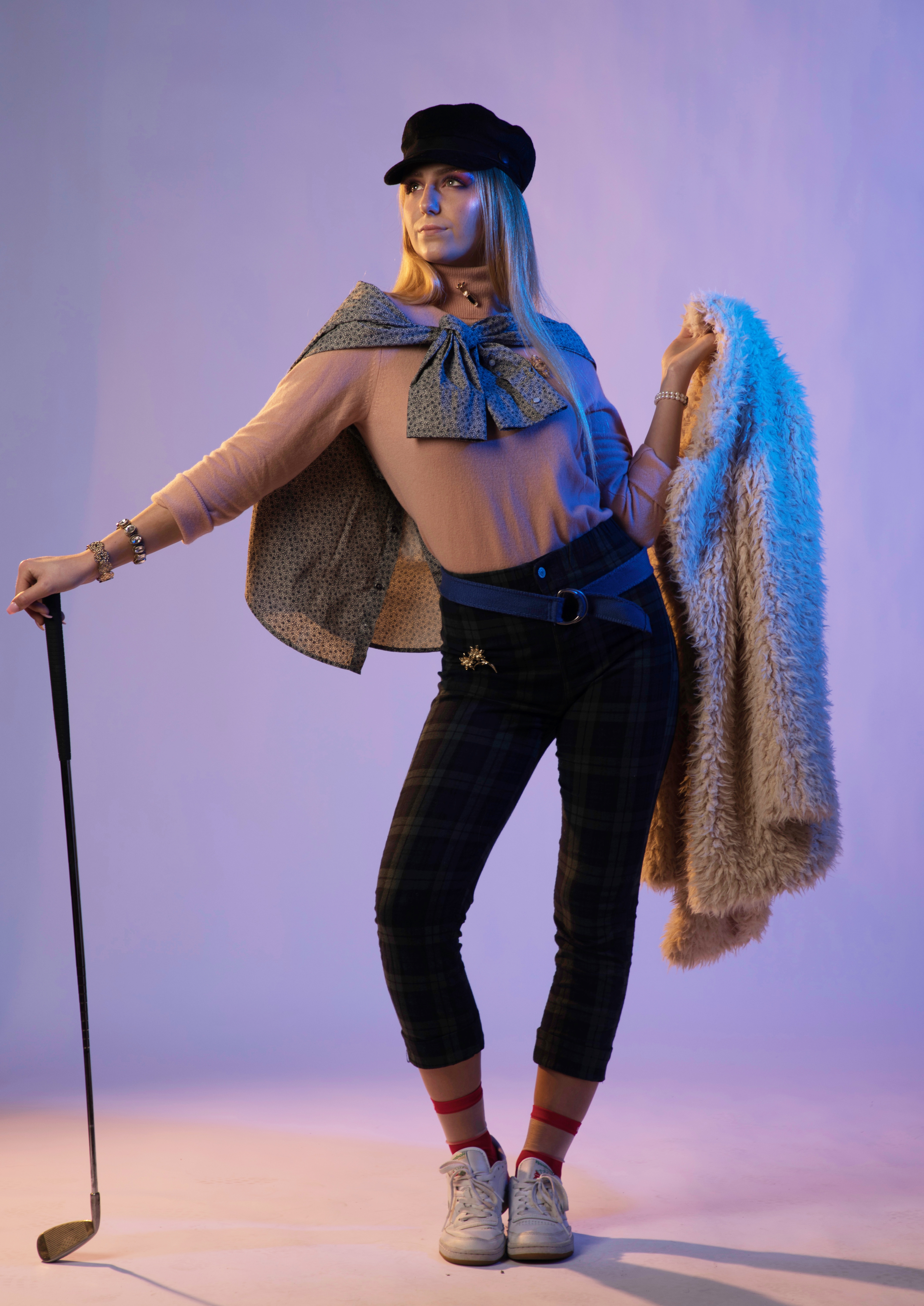 LOOK 4:
"Do I Swim or Do I Jazzersize?"
Channel your inner 80's-film-hot-lifeguard-goddess with this outfit. I really have no idea where you would wear this too, maybe a themed party? Or you can add some bunny ears and have an Elle Woods moment, because who doesn't want to crash a party looking super snazzy and sexy?